Carel de Moor II
Leiden 1655 - 1738 Warmond
The Student; a Portrait of a young Man in black Robes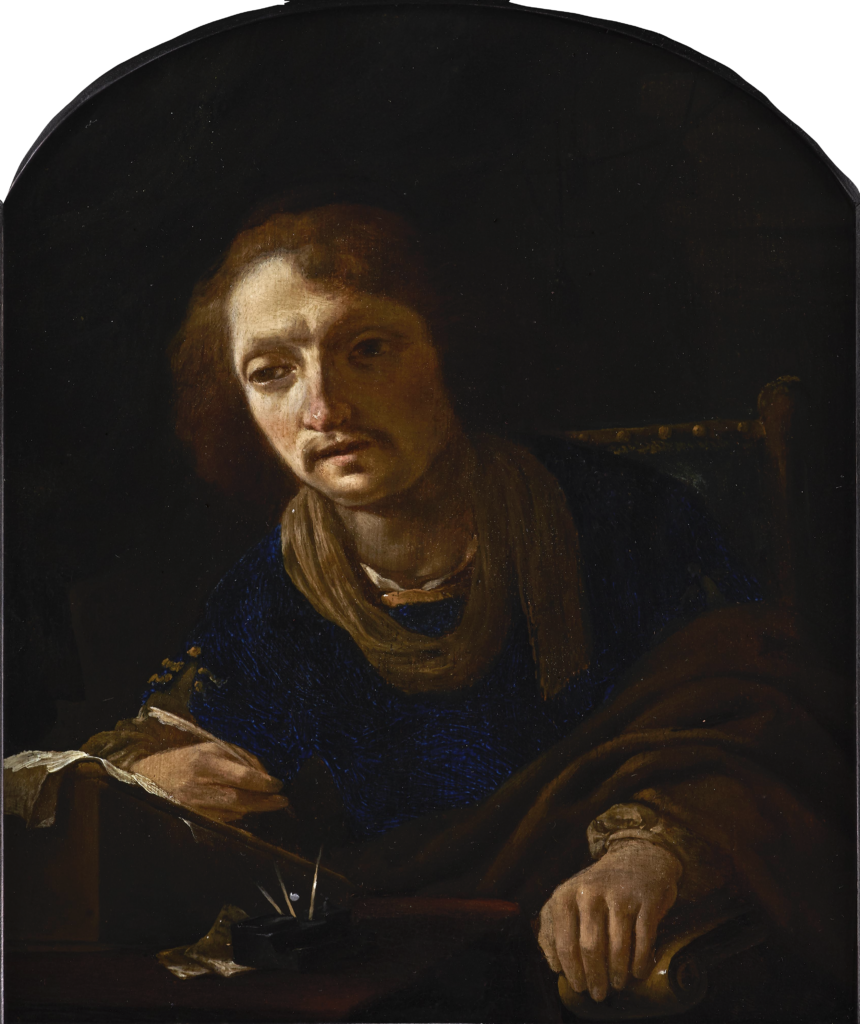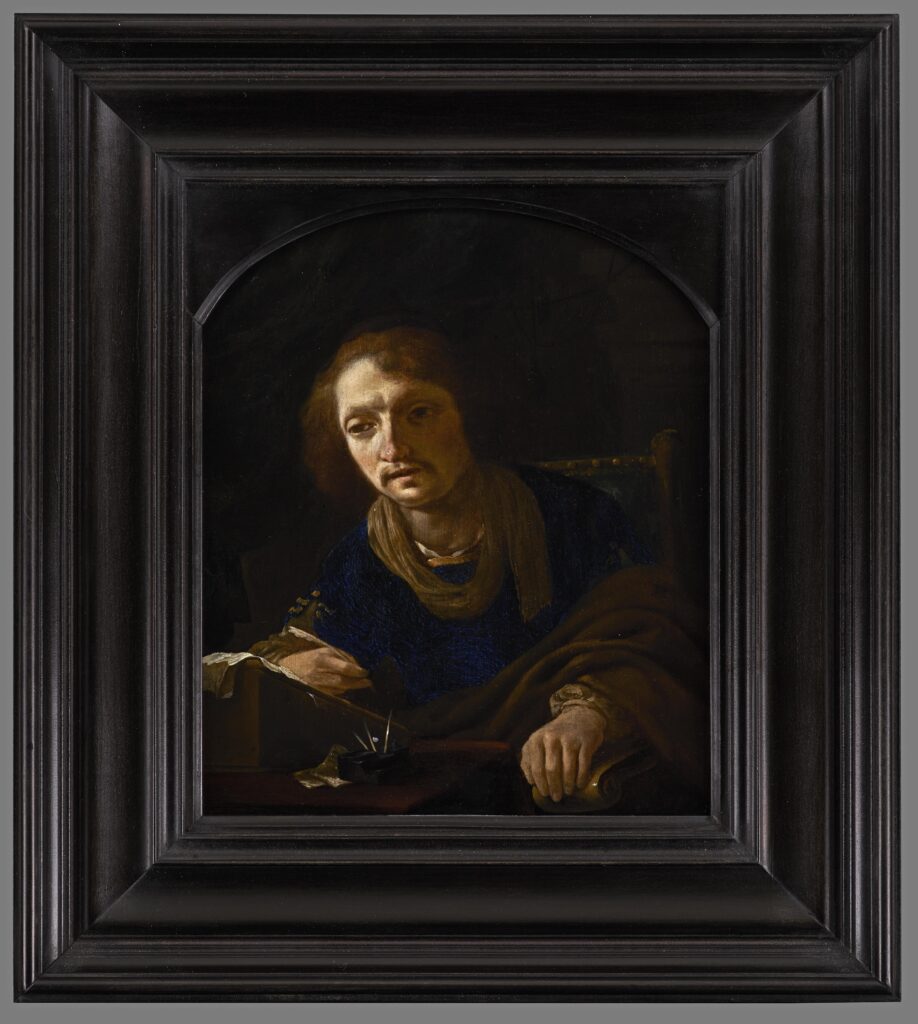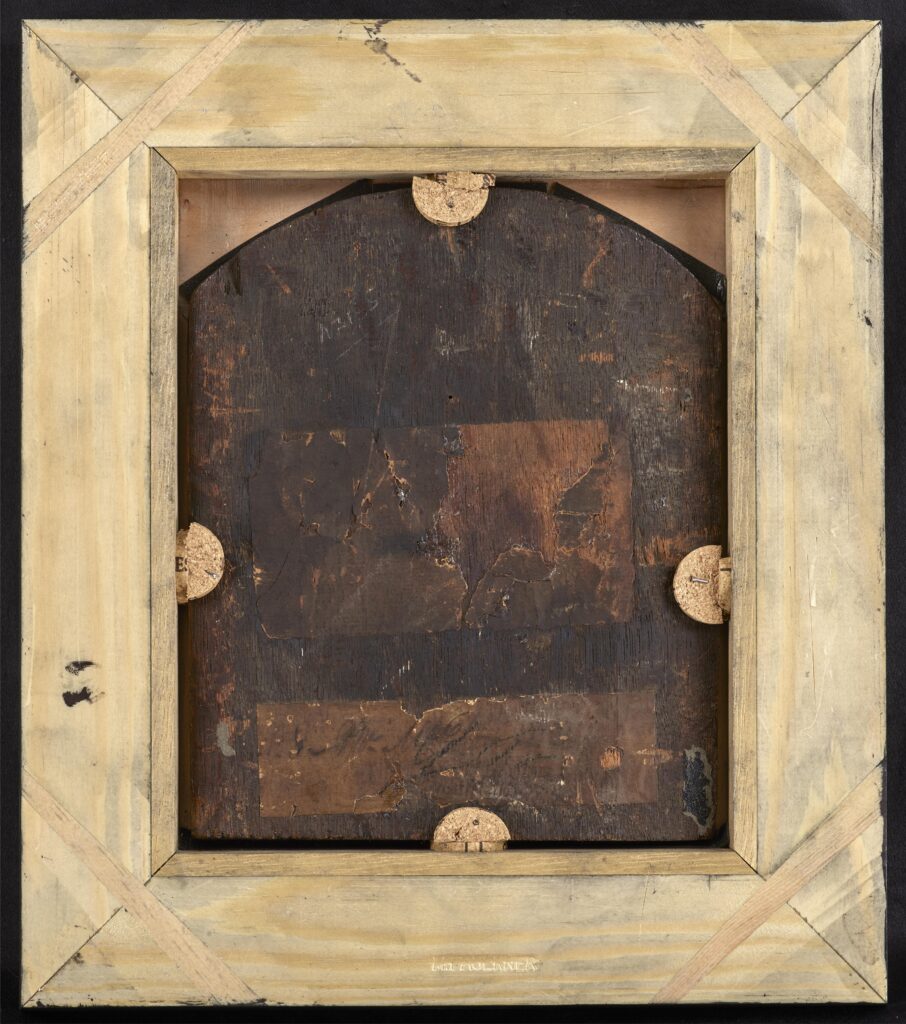 Medium:
Oil on Panel
Category:
Dimensions:
18.5(h) x 15.5(w) cms
Framed Dimensions:
27.8(h) x 24.5(w) cms
Signed:
Signed and Dated: 'C D Moor 1712'
Essay:
Carel de Moor began his career as a pupil of his father in Leiden, the city of his birth. His father was a painter who was also active as a dealer. Later he studied under Gerard Dou, Abraham van den Tempel, Frans van Mieris the Elder and Gottfried Schalcken. In 1683 he was elected a member of the Guild in Leiden. Here he worked hard on small cabinet pictures, all of which show the influence exerted on him by the leading fijnschilder painters in Leiden at the time.
De Moor married twice, first in 1688 to Hillegonda Woel, who bore him his son Carel Isaak de Moor and who died in 1716 and second to Johanna Louisa van Molenschot in 1717.
He received official commissions including work for the Town Hall in Leiden where he executed his famous work of 'Brutus condemning his two Sons'. In 1702 the Grand Duke of Tuscany commissioned a self-portrait from the painter for his famous collection in the Uffizi in Florence.
Many of de Moor's commissions were for portraits. Amongst his most successful were those of the Duke of Marlborough and Prince Eugene de Savoy. The Town Hall in the Hague owns one of de Moor's masterpieces, a large group portrait of the magistrates and the officials of that city, painted in 1719.
Carel de Moor also turned his great talent to engravings, most of which relate to his own portraits.
Provenance:
Mrs N. McIntosh;
with P. & D. Colnaghi & Co . Ltd. London;
The Property of William Burn Esq, Christie's, 27 June 1881, lot 27 (£4.4s to Lepen?)
With Thos Agnew & Sons Ltd. according to a label on the reverse;
Collection of Professor Michael Jaffé