Daniel Gardner
Kendal c. 1750 - 1805 London
The Suckling Children playing with a Spaniel by a Balustrade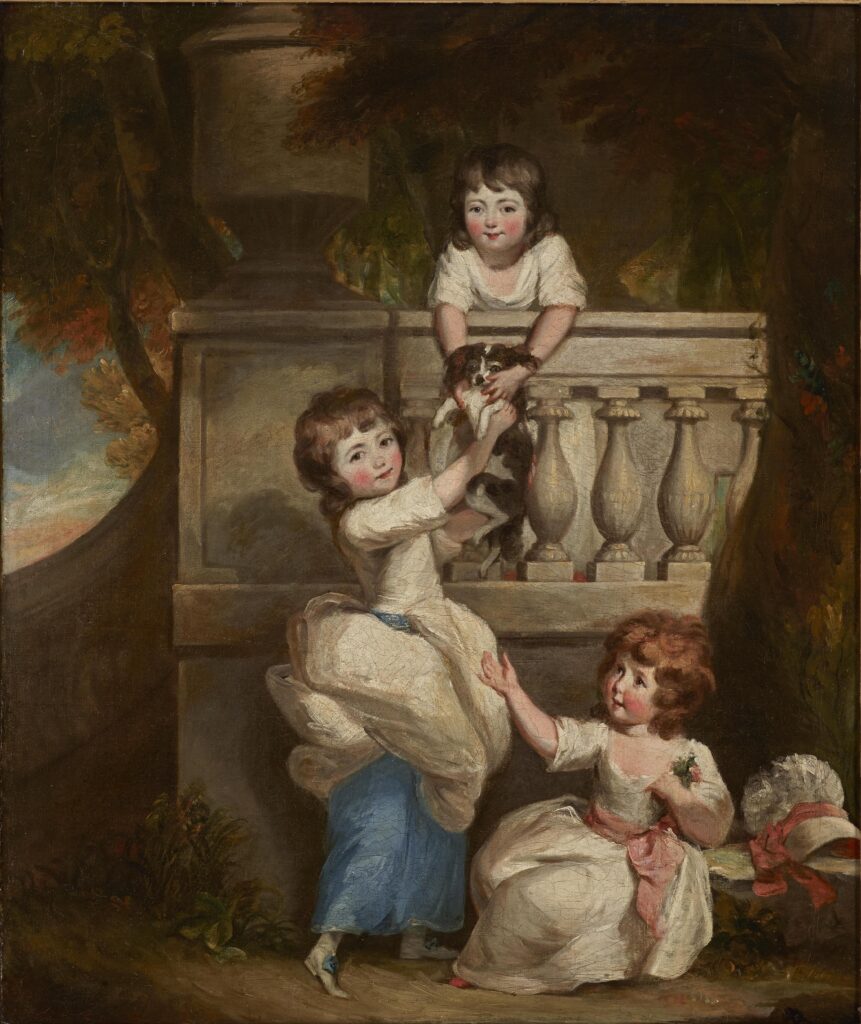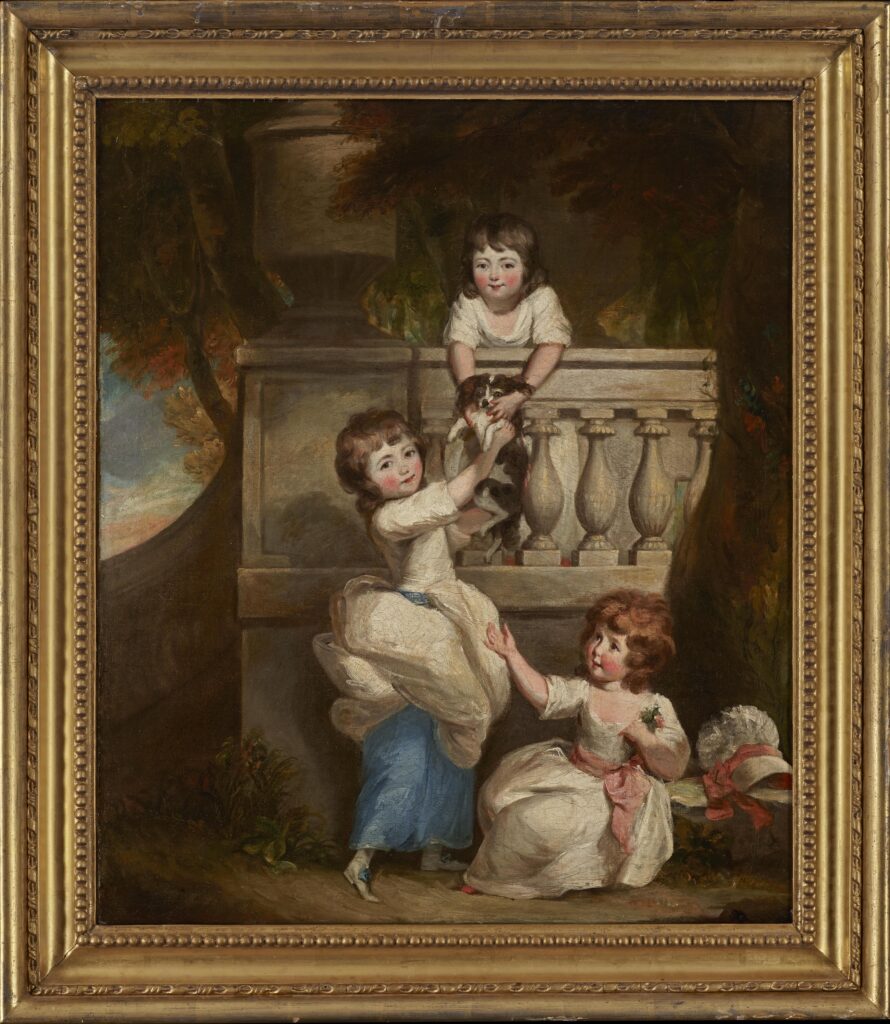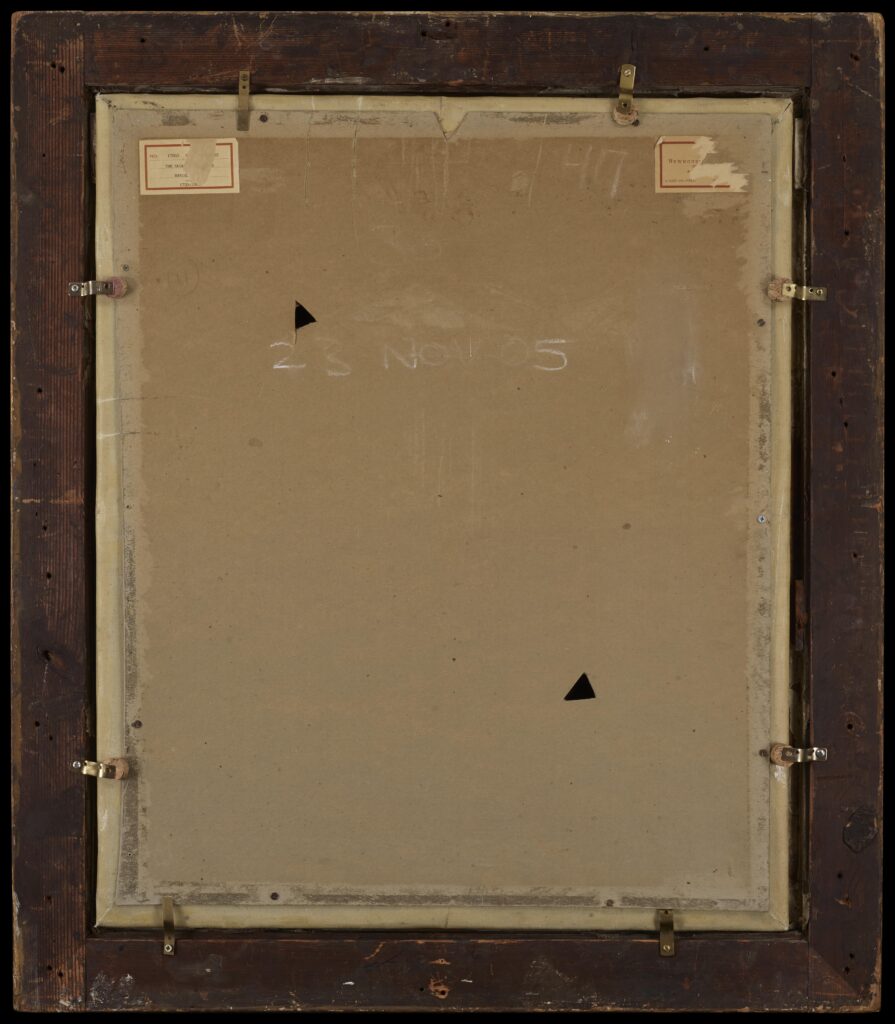 Medium:
Oil on Canvas
Category:
Dimensions:
76(h) x 63.5(w) cms
Framed Dimensions:
91.4(h) x 80(w) cms
Exhibitions:
Essay:
Daniel Gardner was probably born in Kendal where we know he had painting lessons from George Romney, the fashionable portrait painter, who was working there from 1757 - 1762. Romney moved to London in 1762 and he was thought to have helped Gardner when he also moved there in 1767/8 to attend the Royal Academy Schools. We know that Gardner worked briefly in the studio of Sir Joshua Reynolds and from his work we can see the evidence of the influence of Sir Joshua, in his figure work. Having exhibited a drawing in the Royal Academy in 1771 Gardner appears to have established his own small, but successful, practice. Although he painted in oils in his later life, Gardner worked chiefly in pastels or in gouache with pastel reserved for certain passages of skin-tone. His landscape backgrounds may have influenced John Constable, who as a young man was befriended by Gardner and his family. Some of Gardners most famous works are those done of the Pennington Family, who were family friends, and the Heathcote family. Gardner died in London on the 8th July 1805.
An old but damaged label refers to the painting as No. 17863 'The Suck........n'
Provenance:
The Suckling Collection by descent until;
Their sale, unknown auction house, 11 December 1909, lot 127 (bought by Nataili for £472 10s);
Newhouse Gallery, USA (according to a label verso);
Sale, Christie's, London, British Pictures 1500-1850, 23 November 2005
Literature:
Dr. G. C. Williamson, 'Daniel Gardner: Painter in Pastel and Gouache, a brief Account of his Life and Works', London, 1921, p. 167.