Pieter de Bloot
c.1601 – 1658
A Peasant Family in an Interior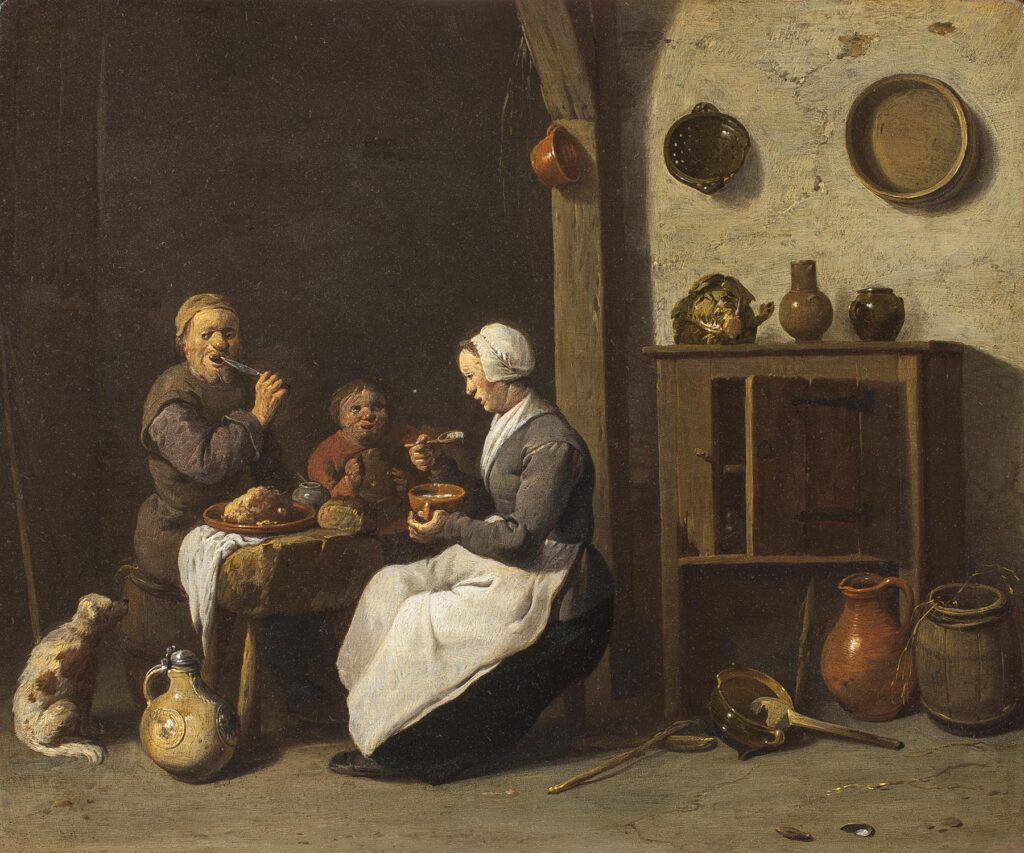 Medium:
Oil on Panel
Category:
Dimensions:
26.8(h) x 32.6(w) cms
Signed:
Insdistinctly signed on the Cupboard
Essay:
This small panel is typical in the oeuvre of de Bloot. His figures have instantly recognisable features with rounded faces and bulbous noses. He also imbues his characters with a small touch of humour. Despite this, his paintings are usually faithful renditions of peasant conditions and make no effort to romanticize the harsh reality of their lives.
Provenance:
Hugo von Hofmannsthal, Rodaun, Vienna