Johann Gottlieb Hackert
Prenzlau 1744 - 1773 Bath
A Spaniel in a Landscape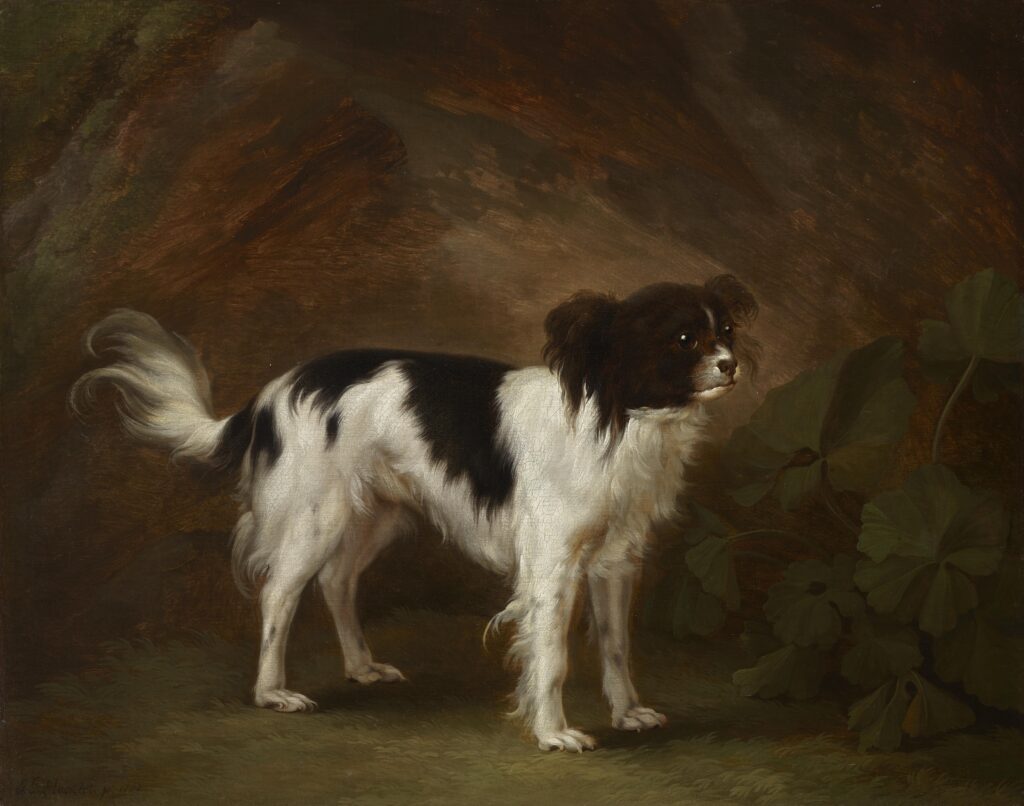 Medium:
Oil on Canvas
Category:
Dimensions:
45.1(h) x 56.2(w) cms
Signed:
Signed and Dated 'J. G. Hackert p: 1772' lower left
Essay:
The brother of Jakob Phillip, he also studied under Blaise Nicolas Le Sueur in Berlin. He joined his brother in Paris in 1766 and then journeyed to Italy in 1768. On their travels they spent many hours working together and sketching in the campagna. Unlike his brother, however, Johann Gottlieb came to England and exhibited regularly at the Royal Academy and the Society of Artists during the years 1771 to 1791.
This charming portrait of a dog is a rare example of the work of Johann Gottlieb Hackert, who was best known for having collaborated with his older brother, Jacob Philipp, with whom he had worked in Paris and Rome after 1766, before producing gouaches of animals and landscapes for Lady Hamilton in Naples in 1770. The present painting will have been painted shortly after that when he came to England and where he exhibited at the Royal Academy. It is very comparable to his older brother's known studies, in various states of finish, showing dogs, cows, sheep, goats and other animals. As a finished and signed representation, it was most likely commissioned by the owner of the sitter.
Provenance:
Collection of Mrs Jenkins, Penmere, Cornwall, by the 1920s;
Acquired by the previous owner's father in the 1940s