Jan Miense Molenaer
c. 1610 – 1668
Elegant Company Merrymaking in an Interior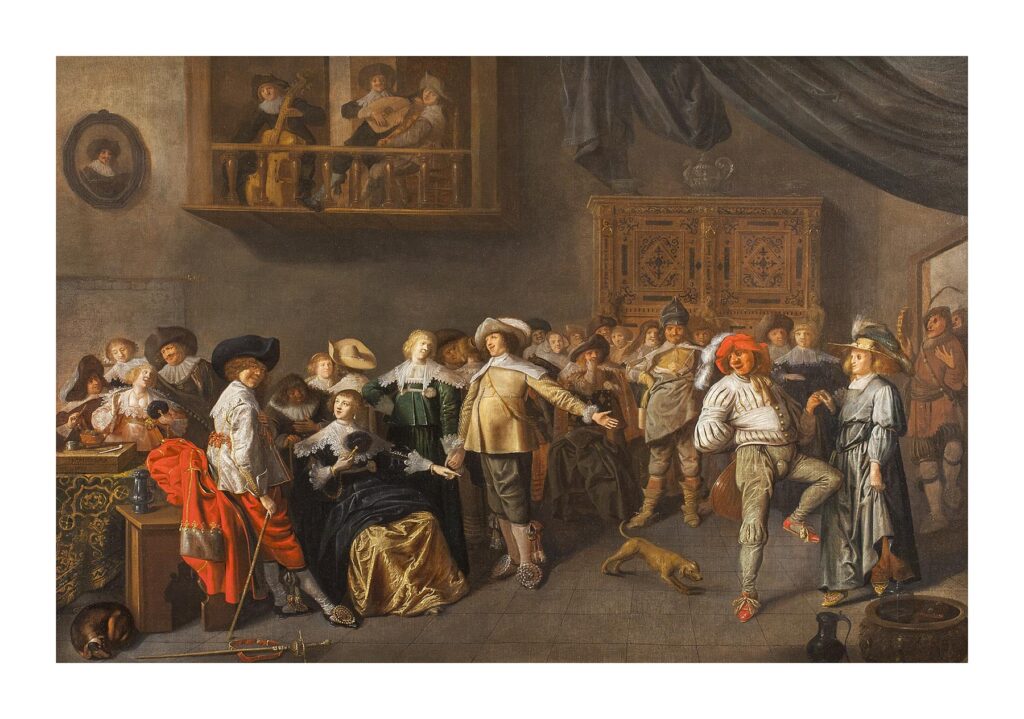 Medium:
Oil on Canvas
Category:
Dimensions:
81.3(h) x 109(w) cms
Signed:
Signed and dated centre left 'JM MOLENAER/ 1637'
Essay:
Jan Miense Molenaer was a key artist in the depiction of 17th Century life in Holland and his existence was an integral part of the artistic fabric of the time. He was a pupil of Frans Hals and in 1636, married a fellow pupil and another highly important artist of social commentary, Judith Leyster.
In 1636 he travelled to Amsterdam and established himself there living in the city until 1648 when he returned to Haarlem via Heemstede in North Holland until 1655. A further brief stint in Amsterdam was followed by a longer stay back in his native Haarlem From 1657 until 1668.
His style developed significantly throughout his career. From the early stages he showed much of the artistic traits of his teacher in quickly painted and flamboyant style but later he developed a tighter style closer to that of Adriaen van Ostade. His subject matter, however, remained very constant with occasional rarer depictions of biblical subjects. Together with Leyster they formed the precursor to Jan Steen and his amusing and poignant depictions of Dutch society.
Provenance:
Colonel Sir George Augustus Frederick Houstoun-Boswall (1809-86), Blackadder House, Berwickshire;
By descent to his great granddaughter.