Hendrick van Steenwyck II
1580 – 1649
The Interior of a Church, possibly Hooglandsekerk in Leiden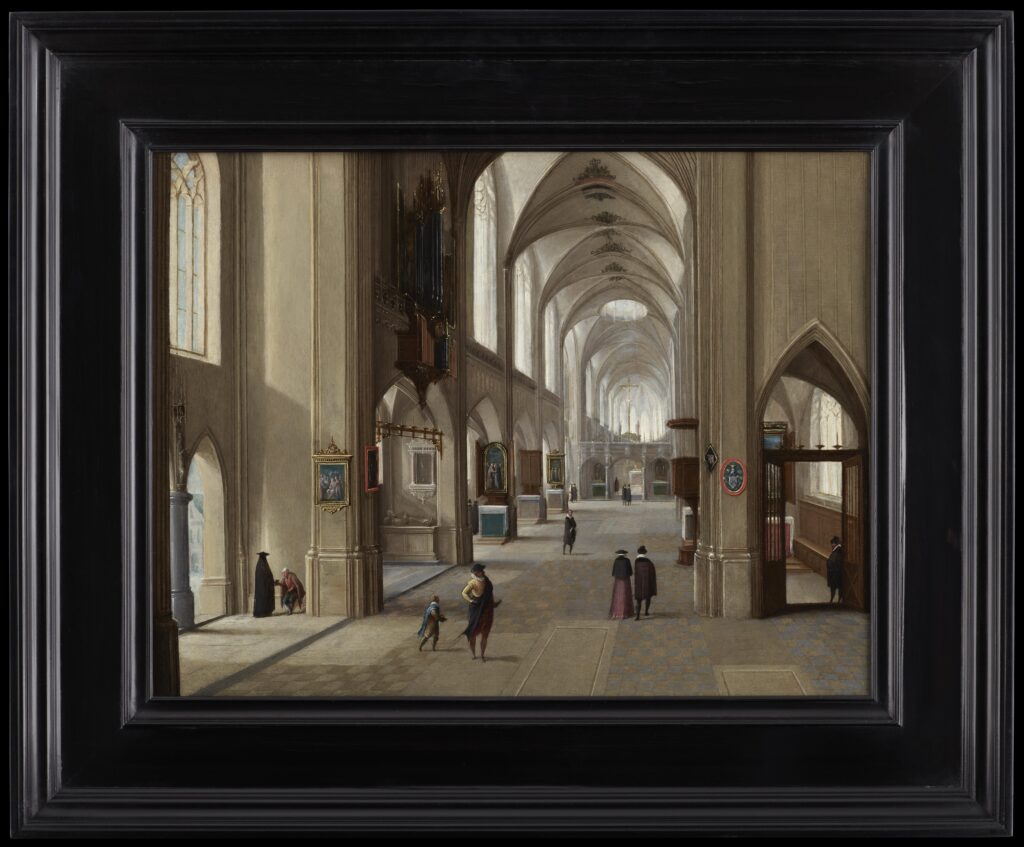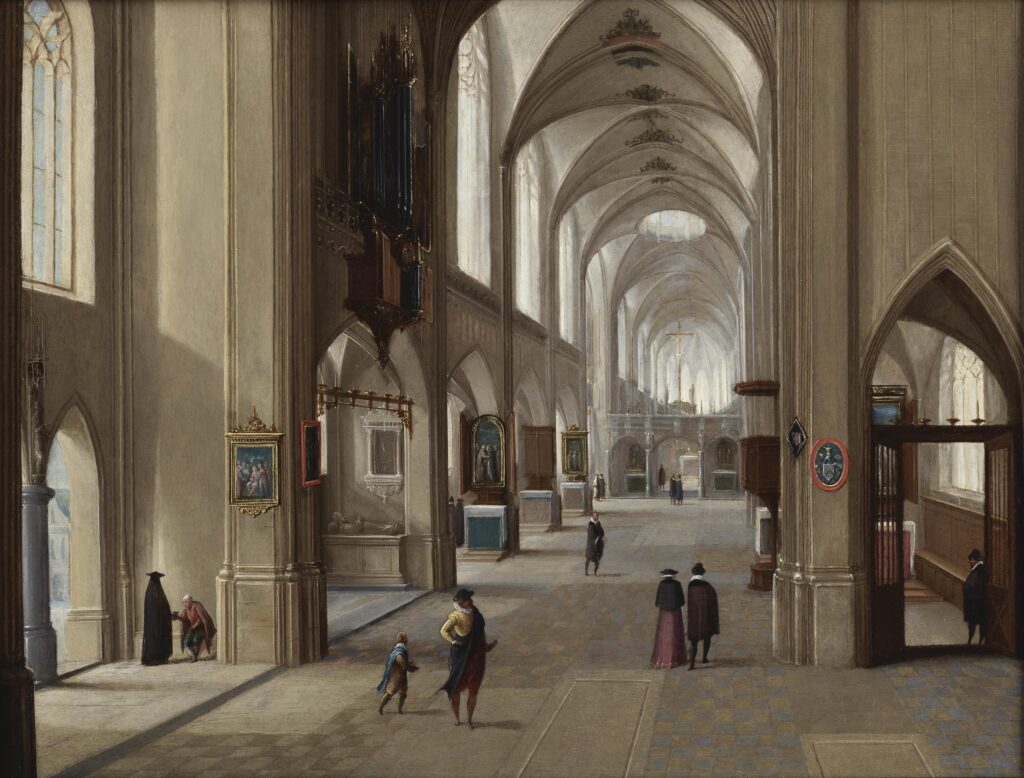 Medium:
Oil on Copper
Category:
Dimensions:
31.7(h) x 41.6(w) cms
Framed Dimensions:
46(h) x 56(w) cms
Essay:
Hendrick van Steenwyck the Younger was a Flemish painter of architecture who chiefly painted church and dungeon interiors in the style of his father, Hendrick van Steenwyck the Elder, and whose pupil he was. It is presumed he lived in Antwerp, although he is never mentioned as a member of the guild. After his father's death in 1617, Steenwyck pursued a flourishing and prolific career in England. He had left London by about 1640, having returned to the northern Netherlands and his wife Susanna, also a painter, who in later documents is referred to as a widow in Leiden.
While working at King Charles I's court, Steenwyck occasionally worked with van Dyck and executed the background perspectives in a number of his portraits. His style was meticulous and crisp with very careful attention to detail, more so than his father. He uses a lower horizon giving less of a sense of space in his pictures but nevertheless his works show an acute grasp of perspective. His colours are sometimes bright, although a prevailing tone of grey-yellow is more common. He worked with a great many painters as well as van Dyck, notably Jan Brueghel I, Frans Francken I and II and Daniel Mytens.
Provenance:
Mrs Mary Hampson of Halifax (a benefactor to the Bankfield Museum);
By family descent