Gaetano Forte
1790 – 1871
Two Ibizan Hounds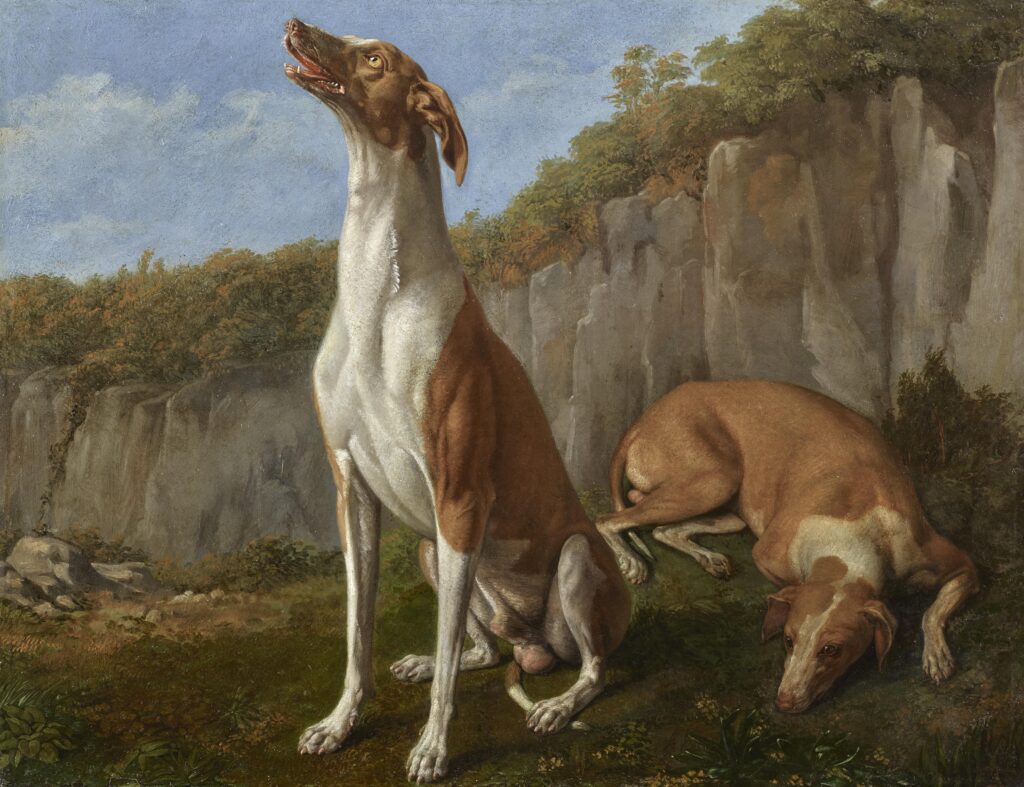 Medium:
Oil on Paper laid on Canvas
Category:
Dimensions:
32(h) x 41(w) cms
Signed:
Signed verso: 'Gae: Forte'
Paired with:
Essay:
Gaetano Forte was born in Salerno in 1790 and was at an early age apprenticed to the painter V. Finicelli. Later he established himself in Naples where in 1806 he became a member of the Academy of Fine Arts. In 1809 he returned to Salerno and founded and ran an art school until 1828. In 1840 he was to return to Naples and was elected an honorary member of the Academy.
Forte was helped in his chosen career by the celebrated painter and collector Jean-Baptiste Wickar. He was influenced by neoclassicism and two of the most successful Neapolitan artists of the time - Gaspare Traversi and Guiseppe Bonito.
The Italian Mastiff is thought to have descended from an ancient war dog called a Molossus bred in the Ancient Greek kingdom of Epirus. They were famed and feared around the Mediterranean for their size and ferocity.
The Pyrenean Mountain Dog, commonly called the Patou in France, is a breed of livestock guardian dog used to protect flocks. They are naturally affectionate and gentle, but are strong enough to fight off wolves and bears in the mountains.
The Ibizan Hound is a lean, agile dog, typically with a red and white coat and striking amber eyes. They are known to be extremely playful and were originally bred to catch rabbits.
Provenance:
Private Collection, Italy